Cigar news:
Villiger continues to expand their market to the North American consumer with new products and availabilty .
Keep smoking
Date: March 20, 2018        
FOR IMMEDIATE RELEASE                                                     
Media Contact:
Gabriel Pineres| Liza M Santana
gpineres@creativasgroup.com lmsantana@creativasgroup.com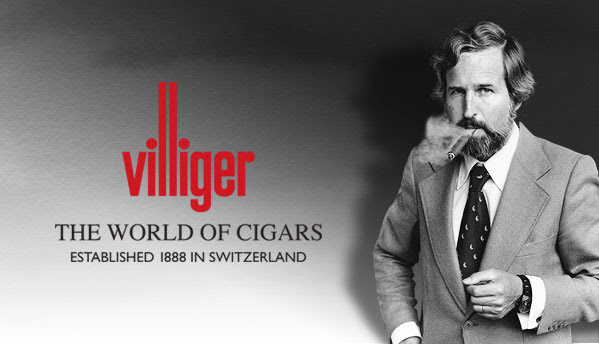 VILLIGER CIGARS REACHES DISTRIBUTION AGREEMENTS IN CANADA AND MEXICO
(Miami, Florida) March 20, 2018— Villiger Cigars continues its growth, as agreements have been reached with both Casa Turrent and Brigham Enterprises Inc. to distribute their award-winning cigars in Mexico and Canada. Consumers in Mexico and Canada will have access to the 2017 Cigar Aficionado's top 10 rated Villiger La Flor De Ynclan andthe newlyreleased Villiger La Vencedora.
Casa Turrent, owned by Alejandro Turrent is a respected grower, manufacturer, and the premier distributor of cigars in Mexico. With over a century of tobacco expertise, it was felt that the Turrent family and Villiger share similar view points on tradition, and passion for tobacco. Casa Turrent will begin to distribute the Villiger La Flor De Ynclan and Villiger La Vencedora in April 2018, with plans to distribute Villiger Premium Machine made cigars in late 2018.
Brigham Enterprises Inc., established in 1906, also shares a century's worth of tobacco history, first as pipe makers and later to become a leader in the distribution of cigars in Canada. Brigham Enterprises currently distributes Villiger machine made product, but will commence distribution of Villiger handmade premium brands, starting with the Villiger La Flor De Yncan, Villiger La Vencedora, and the newly repackaged Villiger La Libertad.
Villiger Chairman of the Board Heinrich Villiger said: " As with the Villiger family, the Turrent family and Brigham Enterprises, each possess very strong historical ties in their respective countries of origin, and we look forward to working alongside them to spread the Villiger brand, to a broader consumer base."
Rene Castañeda President of Villiger Cigars North America stated:  "The demand for Villiger handmade premium cigars has increased significantly. We at Villiger Cigars are working hard to secure other distribution channels, in other parts of the America's, which will be announced in the near future."
ABOUT VILLIGER SONS LIMITED AND VILLIGER NORTH AMERICA:
Villiger Sons Limited was established in 1888 by Jean Villiger in the small town of Pfeffikon, Switzerland, where Villiger remains headquartered to this day. The company manufactures and sells more than 1.5 billion cigars annually, world-wide. Today, under the leadership of Heinrich Villiger, the company prides itself in its commitment to quality, in all their products made in many countries around the globe.
Follow the NEW Villiger Cigars North America on social @VilligerCigarsNorthAmerica #TheOriginalClassic